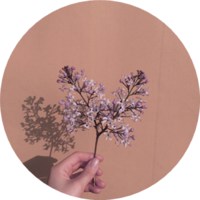 ⤷ twitter | tv show time | instagram | curiouscat
struggled to write this because doesnt know much about herself; wants to become a doctor; loves to read; astrophile; superhero stuff enthusiastic; girls girls girls and sometimes boys; cant live without an earphone; vmin enthusiastic; always looking at the sky; in love with the moon and the stars; likes graphic design; seventeen and bangtan sonyeondan love bot;
...peaceful, fair, and they hate being alone. Partnership is very important for them, as their mirror and someone giving them the ability to be the mirror themselves. These individuals are fascinated by balance and symmetry, they are in a constant chase for justice and equality, realizing through life that the only thing that should be truly important to themselves in their own inner core of personality. This is someone ready to do nearly anything to avoid conflict, keeping the peace whenever possible.
...are true idealists, always looking for the hint of good in even the worst of people and events, searching for ways to make things better. while they may be perceived as calm, reserved, or even shy, infps have an inner flame and passion that can truly shine.
...fundamentally introverted and thoughtful. melancholic people often were perceived as very (or overly) pondering and considerate, getting rather worried when they could not be on time for events. melancholics can be highly creative in activities such as poetry and art - and can become preoccupied with the tragedy and cruelty in the world.
character alignment: lawful good
...acts as a good person is expected or required to act. he combines a commitment to oppose evil with the discipline to fight relentlessly. he tells the truth, keeps his word, helps those in need, and speaks out against injustice. a lawful good character hates to see the guilty go unpunished.