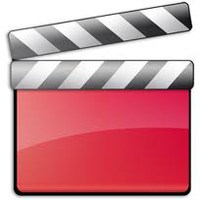 JANUARY
The Last King of Scotland
Tree of Life
Moneyball 1/13/12
Shelock Holmes: A Game of Shadows (Cinema)
The Lorax 3/11/12 (Cinema)
Hugo 3/11/12
J. Edgar 3/12/12
TGWTDT 3/26/12
APRIL
The Lion in Winter (1968) 4/7/12
The Iron Lady 4/13/12
Rebecca (1940) 4/20/2012
MAY
The Artist
The Avengers (Cinema)
The Muppets
Tinker Tailor Soldier Spy
A Dangerous Method
Shame 7/10 Damn Fassbender the things I watch for you
The Hungry Games 7/10
Young Adult 8/10 Perfect for my life crisis atm lol
One for the Money 5/10
The Vow 6/10
Anonymous 9/10
Albert Nobbs 7/10 Could have been better. Depressing.
We Need to Talk About Kevin 10/10 One of the best films I've ever seen.
Bel Ami 4/10
How To Marry a Millionaire 4/10 Such a stupid, vapid plot. MM is gorgeous.
Suspicion 5/10 Joan Fontaine is gorg. POV movie. IDK not enough
I Could Never Be Your Woman 4/10 Nostalgic I totally got the references to the Clueless TV show by Amy, but omg they needed to cut out mother nature.
Death Defying Acts. Saoirse <3
Puss in Boots. 8/10 infalted rating due to cats tbh IDGT why are they dancing?
Annie Hal 9/10. So much funny!
Megamind 8/10 fun watching with da parents
Mirror Mirror 4/10 Collins is on her way to be the next KStew, not a compliment. End song tho <3
Lars and the Real Girl. 4/10 I got bored.
Wrath of the Titans. 4/10 Rosamund Pike I lust you
Kari-gurashi no Arietti. 8/10. Saoirse <3
Casa de mi Padra. 3/10. Only people who ever saw a telenovela will get this movie, but even then I can't.
Kung Fu Panda 2. 5/10. Cute, watched with my mom
Un Monstre a Paris. 8/10 Looved the songs <3 wish I knew french.
Gulliver's Travels. 4/10 Basic
We Bought a Zoo. 6/10 Cute but Basic
Psycho. 9/10. OMG I STILL GOT SCARED HOW ARE YOU REAL?
Sweet and Lowdown. 8/10 Gosh I think I love Woody's movies.
You Will Meet a Tall Dark Stranger. 8/10. Same as above.
Quantum of Solace. 3/10 so fucking boring i didnt finish.
Battleship. 6/10 Fun, don't get the hate.
Strangers on a Train. 6/10 Not as good as other hitchcok movies.
Mary of Scotland 5/10 idk i didnt get into it, i dont think its a ~timeless movie.
Mary, Queen of Scots 8/10 OBSESSED WITH GLENDA JACKSON.BEST ELIZABETH EVER.
DECEMBER
Morning Glory. 6/10 Fun. McAdams movies always make me happy :)
Moonrise Kingdom. 6/10 Cute. A little concerned about the kids touching but ill let it go.
Sucker Punch. 2/10 finally finsihed this piece of crap. Soundtrack is a 100 times better than the movie.
Magic Mike. Didn't finish err.
Pitch Perfect. 6/10. Cute. Must have the soundtrack.
Brave. 6/10. I thought reviewers were being asshats but yeah this movie was missing something,idk humor?
Dark Shadows. Clusterfuck of an ending, but kept me interested until it was too late.
Rock of Ages. Tom Cruise was the best part of this terrible terrible movie.
The Amazing Spider Man 4/10 so bad so so bad the editing was sooo bad.
Lawless. 7/10 My kind of movie. Plus Tom Hardy and Chastain <3
Le Adieux a la Reine. I loved the idea but sooo slow paced.
Rust and Bone 7/10 Whores can't train orcas. Best line ever.
A Royal Affair. 10/10 FLOVE. Alicia Vikander is just LOVELY.
The Best Exotic Marigold Hotel. IDK it had some moments
jan 4 2012 ∞
jan 2 2013 +