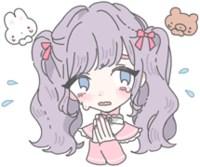 eli — she/her
infp
cancer

moon and rising in capricorn

eng/pt ok!
shy, short and bubbly ocean lover and biology & space enthusiast.
♡ ྀ i love jeon jungkook more than anything
♡ ྀ fav animals... sea animals in general especially whales, shark whales and stingrays! also rabbits, cats and shibes
♡ ྀ fav season... spring!