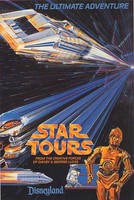 star tours! in the tradition of going on it first every visit. plus, we don't know when they're gonna replace it with star tours 2, or whatever.
innoventions
mad tea party
mad tea party again
indiana jones adventure
buzz lightyear's space ranger spin
many adventures of winnie the pooh
pirates of the caribbean
jungle cruise
star tours again
haunted mansion was closed, which was sad because that's my favorite ride. they're prepping it now for the halloween/christmas version that opens every october 2, which i don't hate but which i have a slight attitude toward because it's not the same.