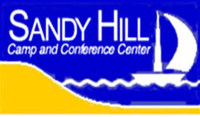 CPR certification

lifeguard certification

US Waterski certification

Go for ice cream in town at North East (does Ritas count because we did that tonight?!)

Show my new friends around Annapolis and Baltimore

Exercise at least 3 days a week on my own or with friends

Have my camp friends over for my 19th birthday

Collect new music from my international friends

Take at least 200 pictures...yeah that didn't happen :/

Teach children how to waterski who haven't before

Make friends in all areas of camp

Participate in a camp skit...does getting choked up on the microphone at open mic count?

Enjoy a day in NYC with the crew (shopping, sight seeing, pictures galore and delicious food)

Go boating for a weekend with camp friends...I guess the O'day counts, or at least it should!

Spend a day at the beach

Don't go on too many "maccas" runs

Create a substantial list of foreign terms to remember and giggle about

Make lifelong friendships and plans to travel
is that last one even a question?
jun 5 2011 ∞
feb 8 2012 +