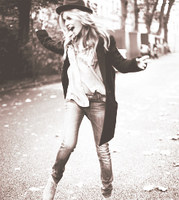 keep my manicure as neat as possible.
complain less.
be more selective with what i tweet.
be healthier

have healthier meals
work out regularly
take better care of my skin
improve my posture
drink plenty of water
have more green tea.

be a better blogger.
stop being afraid of ruining journals and write in them.
new skills

foreign languages
knitting
cooking / baking
etc.

make more art.
do what i want even if i have to do it alone.
dare to trust.
travel as much as possible.
spend my money wisely.
be more aware of world news.
apr 30 2012 ∞
dec 28 2013 +