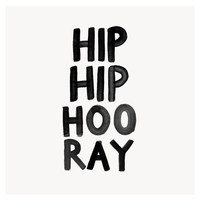 Climbed Longs Peak
Seen the Northern Lights
Climbed an active and inactive volcano
Fallen in love
Lived in another country
Studied abroad
Met someone famous
Swam with dolphins in the wild
Traveled to Central America
Traveled to Europe
Traveled to the Caribbean
Traveled to Mexico
Surfed
Seen the Alhambra
Seen the Eiffel Tower, the Mona Lisa, the Louvre, the Lover's Bridge, Versailles
Seen the David, the Colosseum, the Pantheon, the Leaning Tower of Pisa, the Trevi fountain
Seen the Astronomical Clock Tower, the John Lennon Wall
Seen Big Ben, Abbey Road, the Tower of London, Buckingham Palace & taken communion at St. Peters Basilica
Been to Parque Guell
Been to an ice bar
Been to the southernmost point on the continental U.S.
Seen James Taylor at Red Rocks
Swam with sea turtles in the wild
Swam with a pod of wild dolphins
Lived in Spain for 4 months
Hiked in the Sand Dunes
Seen Old Faithful erupt
Experienced la Feria de Sevilla
Eaten at the oldest restaurant in Europe- Restavrante Botin
Swam in the Atlantic, Pacific, Caribbean, Mediterranean & Gulf of Mexico
Seen a lunar eclipse- "blood moon"
Spent a week on Lake Powell in a house boat.
Zip-lined in Guatemala.
Been to a show at The Mishawka.
Road tripped the Pacific Coast Highway.
Swam with wild dolphins.
Swam with sharks.
Hiked stairway to heaven.
oct 1 2013 ∞
sep 11 2020 +