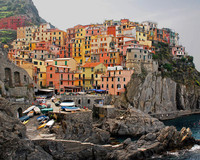 watch a meteor shower (again)
become friends with an old person
get kissed under fireworks
go to an observatory
ride a new york subway
learn how to play poker
work in a library/bookstore
ice skate in central park
solve a rubiks cube
dance with a stranger
learn how to pick a lock
see the northern lights
go to manarola, italy <3
ride in a hot air ballon
go to a drive-in
learn embroidery
ride a mechanical bull
write a secret on a dollar bill. spend it.
get your palm read
go to college
sky dive
see a broadway musical
climb a very tall tree
go whale-watching
write down your biggest secrets and mail them to a random person
lay in the middle of the road
ride on the back of a motorcycle
see the hollywood stars in california
perform karaoke
watch a sunrise while sitting on a roof
name a star
ride first class on an airplane
get a record player
go surfing
lay in a wheat field in the breeze
have an airport hug/kiss
get lost in a foreign city
read the entire bible
send a letter to the unposted letters project
make 1,000 paper cranes
watch a solar eclipse
see something that is "the world's largest..."
buy a lottery ticket
ride a double decker bus
grow something (a vegetable/fruit/whatever) and eat it
meet chris martin and/or ben gibbard
take a drive and decide on which direction you go by heads/tails
spend an entire day by the ocean
catch a firefly
get a tattoo
help out at a homeless shelter
drop a message in a bottle in the ocean
learn to ballroom dance
spend a night underneath the stars
go to a live tv show
vote in a presidential election
to be continued..
nov 13 2009 ∞
dec 30 2010 +