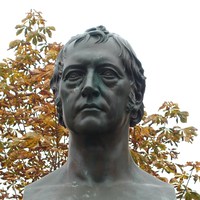 literatura
AGOSTINHO. confissões.
PROUST, m. em busca do tempo perdido: à sombra das moças em flor.

✔

GUIMARÃES ROSA, j. os cimos.

✔

LISPECTOR, c. a paixão segundo G.H.

✔

CORTAZAR, j. las babas del diablo.

✔

ALMEIDA GARRETT. viagens na minha terra.

✔

DARÍO, r. el triunfo de calibán.

✔

RODÓ, j. e. ariel.

✔

QUEIROZ, e. o primo basílio.
CERVANTES, m. don quijote.

✔

BECKETT, s. waiting for godot.

✔

SARAMAGO, j. o conto da ilha desconhecida.

✔

SENA, j. a grã-canária.

✔

☙ MOREIRA SALLES, j. o andarilho.
SEXTON, a. the awful rowing toward god.

✔

CORTAZAR, j. casa tomada.

✔

IOSHUA. loma hermosa.
teoria
✔

HEGEL, g.w.f. fenomenologia do espírito.

✔

BROCKEN, m. the british folk revival: 1944-2002.
LÖWY, m & SAYRE, r. revolta e melancolia.

✔

ARANTES, p. o novo tempo do mundo.
LÉVI-STRAUSS, c. estruturas elementares de parentesco.
BLOCH, e. o princípio esperança I.

✔

BERGSON, h. ensaio sobre os dados imediatos da consciência.
DOSSE, f. o renascimento do acontecimento.

✔

ATTALI, j. noise: the political economy of music.
LACAN, j. o seminário, livro 16: de um Outro ao outro.

✔

VITAL BRASIL, c. o jogo e a constituição do sujeito na dialética social.
SAHLINS, m. ilhas de história.
ARANTES, p. hegel: a ordem do tempo.
HEGEL, g.w.f. enciclopédia das ciências filosóficas: filosofia da natureza.

✔

CAMPBELL, s. (org.) why pamper life's complexities.
SCHOENBERG, a. harmonia.
SAFATLE, v. et al. neoliberalismo como gestão do sofrimento psíquico.
SPENGLER, o. a decadência do ocidente.

✔

LEBRUN, g. o avesso da dialética.

✔

ARANTES, p. formação e desconstrução.

✔

LUKÁCS, g. a teoria do romance.

✔

HOPPS, g. morrissey: the pageant of his bleeding heart.

✔

BENJAMIN, w. rua de mão única.
KOSELLECK, r. crítica e crise.

✔

FREUD, s. moisés y la religión monoteísta.

✔

KORSCH, k. marxism and philosophy.

✔

BENJAMIN, w. infância em berlim por volta de 1900.
FISHER, m. ghosts of my life.
HEGEL, g.w.f. cursos de estética I.
TAGG, p. everyday tonality II.

✔

BENJAMIN, w. imagens do pensamento.
DELEUZE, g & GUATTARI, f. o anti-édipo.
HEGEL, g.w.f. ciência da lógica: 1. a doutrina do ser.
KANT, i. crítica da razão pura.
| checado: feito // itálico: em andamento // cortado: abandonado |
artigos
FREUD, s. batem numa criança.
FREUD, s. tipos libidinais.
FREUD, s. o problema econômico do masoquismo.
☙ RUDA, f. a populaça ou: o fim do estado hegeliano
☙ ZANOTTI, g. dialética do trabalho. sobre o hegel de adorno.
☙ ALMUDRAS, b.k. parece revolução, mas é só neoliberalismo.
☙ BARBOSA, r. t.w. adorno e a dialética da expressão na música.
☙ SOCHA, e. música informal: perspectivas atuais do conceito adorniano.
REA, j. on stockhausen's kontakte (1959-60) for tape, piano and percussion.
☙ STOCKHAUSEN, k.; BEAUCAGE, r. contact with stockhausen (interview).
☙ DACK, j. strategies in the analysis of karlheinz stockhausen's kontakte für elektronische klänge, klävier und schlagzeug.
☙ MATSUNAGA, p. um certo roberto schwartz.
HENNION, a. the production of success: an anti-musicology of the pop song.
WEBER, m. rejeições religiosas do mundo e suas direções.
MARIÁTEGUI, j. c. arte, revolución y decadencia.
VALLEJO, c. poesía nueva.
UREÑA, p. h. la utopía de américa.
ADORNO, t.w. spengler após o declínio.
☙ ADORNO, t.w. posição do narrador no romance contemporâneo.
☙ MIDDLETON, r. popular music is growing old(er).
WISNIK, j. m. bola ao alto: interpretações do brasil.
CLOONAN, m. state of the nation: "englishness", pop and politics in the mid-1990's.
REYNOLDS, s. against health and efficiency: independent music in the 1980s.
☙ HENKE, j. oscar! oscar! great britain goes wilde for the "fourth-gender" smiths.
SCHWARZ, r. prefácio com perguntas.
DE MAN, p. georg lukács's theory of the novel.
BENJAMIN, w. o surrealismo.
BENJAMIN, w. the image of proust.
BENJAMIN, w. theologico-political fragment.
☙ CHESTER, a. for a rock aesthetic.
ZUMTHOR, p. memória e comunidade. in: a letra e a voz.
jan 2 2021 ∞
oct 15 2021 +