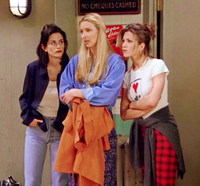 doramas:
3 nen a kumi: ima kara mina-san wa, hitojichi desu;
my first first love (season 1);
kuragehime;
tokyo alien bros;
ore no sukato doko itta?;
kyou kara ore wa!!;
who killed tokuyama daigoro.
animes:
tsurune;
gakkou gurashi;
doukyonin wa hiza, tokidoki, atama no ue;
kaguya-sama wa kokurasetai: tensai tachi no renai zunousen;
love live! school idol project;
senryuu shoujo;
midara na ao-chan wa benkyou ga dekinai;
hitoribocchi no marumaru seikatsu;
miss kobayashi's dragon maid;
i can't understand what my husband is saying;
bang dream!;
bang dream! girls band party;
bang dream! pastel life;
aggretsuko (season 1 ~ season 2);
blend s;
gakuen babysitters;
how many kilograms are the dumbbells you lift?;
o maidens in your savage season;
wasteful days of high school girls;
fruits basket (2019);
do you love your mom and her two-hit multi-target attacks?;
handa kun;
kimi to boku;
dr. stone (season 1);
chuubyou gekihatsu danshi;
houkago saikoro club.
tv shows:
titans (season 1);
carmen sandiego (season 1);
conversations with a killer: the ted bundy tapes;
one day at a time (season 1 ~ season 3);
the umbrella academy (season 1);
the good place (season 1 ~ season 3);
disenchantment (season 1);
on my block (season 2);
rilakkuma to kaoru san (season 1);
trinkets (season 1);
carmen sandiego (season 2);
good omens;
daybreak (season 1).
movies:
searching;
clueless;
fantastic beasts and where to find them;
ralph breaks the internet;
set it up;
assassination nation;
spider-man: into the spider-verse;
dumplin';
captain marvel;
son of the mask;
fall in love at first kiss;
cardcaptor sakura: the movie;
swing kids;
the favourite;
peach girl;
pokémon detective pikachu;
ういらぶ;
ani ni aisare sugite komattemasu;
aladdin;
booksmart;
a dog's journey;
murder mistery;
hangman;
over the hedge;
fast & furious presents: hobbs & shaw;
secret obsession;
12 suicidal children;
extremely wicked, shockingly evil and vile;
battle royale;
lesson of evil;
the miseducation of cameron post;
hotarubi no mori ê;
the lovely bones;
fried green tomatoes;
the grand budapest hotel;
battle royale II: requiem;
l-dk: two lovers under one roof;
confessions;
bao (short);
klaus;
d.e.b.s.
dawn of the dead;
school live;
kaguya-sama wa kokurasetai: tensai tachi no renai zunousen.
may 29 2019 ∞
dec 22 2019 +