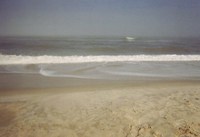 10 Things You Like About Yourself:
I have some pretty awesome eyes.
I am very open-minded.
For the most part, I'm pretty mature.
I feel like I walk this line between girly and tomboy.
I'm passionate about the things I care about.
I write well.
I'm ambitious.
I have some pretty good manners.
I may be a freshman in college, but I still have my wits about me.
I can be fairly amusing.
9 Things People May Not Know About You:
I didn't get my driver's permit until my 17th birthday and my license until two days before my 18th.
I got sun poisoning a few years ago at the beach.
I HATE driving on the parkway, especially Friday afternoons.
I don't consider myself to have grandparents anymore even though my grandmother is still alive. She has Alzheimer's and I don't treat her like a grandma; I treat her like a child.
I make playlists for EVERYTHING.
I keep all of my boarding passes.
I am the worst unpacker ever.
I have never, ever liked / had a crush on a younger guy.
I'm almost positive I didn't make the right decision about school.
8 Foods You Could Eat Forever:
Blackberry pie
PastaRoni
Grilled chicken marinated in Italian dressing
Tortilla chips
Guacamole
Beef, broccoli & mushrooms from Gourmet Buffet
Raspberries
Cheese
7 Ways/Things That Never Fail to Make You Happy:
The Boy
Music
Oklahoma football
My friends
My silly Max
Warm weather
Traveling
6 Things You Always Catch Yourself Doing:
Messing with my hair
Daydreaming
Eating when I'm bored
Procrastinating
Telling my brother what to do
Forgetting to shut off the lights in my room
5 Celebrities You'd Never Say No To:
Ian Somerhalder
Ryan Reynolds
Cam Gigandet
Mark Salling
Chace Crawford
4 Guilty Pleasures:
Jersey Shore
Godiva chocolates
the name November
VS underwear
3 Things You Wanted to be as a Kid:
An astronaut
A doctor
A police officer
2 Things You'd Like to Say to the Human Race:
"Violence gets you no where."
"How's that working out for you?"
1 Way to Contact You:
Well, you've made it this far. Guess.