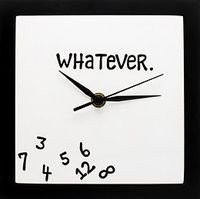 I always shave my left leg first in the shower.
I hate leaving the house with wet hair.
I don't eat ketchup. I find it nauseating. I think it's all that sugar. Actually, I just don't eat condiments in general. I never put dressing on my salads, either, and I can only take syrup on my pancakes every once in a great while.
I can't get ready in the morning without listening to music. (that's not really all that unusual, is it now?)
I really dislike shopping, unless it's for new books or music. Or food. Food I like.
I never wear sunglasses. In fact, I don't think I've ever owned a pair. I think they make me look aggressive. and I'm not.
I get really depressed when I get into routines.
I don't usually enjoy things that are too sugary. From bright, soprano female voices and cutesy song lyrics to the coffee I drink, I can't handle a lot of sweet things.
I will only wear socks when absolutely necessary. Unfortunately, i can't get around this dislike in the winter, being a Minnesotan.
sep 5 2007 ∞
sep 27 2007 +