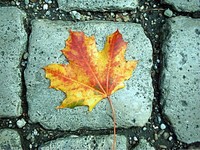 Karen Dalton
Nick Drake
Neil Young, especially his live acoustic performances.
Vashti Bunyan
Bert Jansch (also Pentangle)
Fairport Convention
Joseph Arthur
Judee Sill
Joni Mitchell
Devendra Banhart, in the right mood. Maybe a little Nino Rojo or Rejoicing in the Hands.
James Taylor. I don't care how cheesy anyone thinks it is. It's very much a reminiscing thing.
sep 22 2007 ∞
sep 22 2007 +