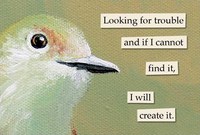 ♥ "I GOT TWO FREE TACOS."
♥ "road work ahead?
♥ uh yeah i sure hope it does"
♥ "I WON'T HESITATE, B-"
♥ "what a shame the poor groom's bride is a-
♥ sweet potato."
♥ "gram gram?"
♥ "why are all these freaking cookies over the floor?"
♥ "i fell can you help me?"
♥ "hi my name is trey and i have a basketball game tomorrow!"
♥ *gasp* "adam!"
♥ "stop!! i could of dropped my croissant!"
♥ "i want to see my little boy!"
♥ "welcome to t-t-t-t-t-TARGET!"
♥ "chris? is that a weed?"
♥ [presses 9:11 on microwave]
♥ "hey, do you want a- [i have a lisp,, i can't just say rice krispies treats out loud-]
♥ "BLUE BAR"
♥ "OH MY GOD A TORNADO IS FORMING,, BUT WE'RE SHOPPING."
may 7 2021 ∞
feb 7 2022 +