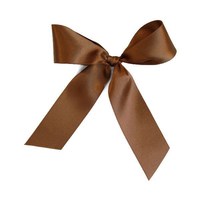 - "i became good at pretending."
-this book was wonderful, it's style and flow was one that was immersive and kept you on your feet, those heartfelt moments having more meaning. the idea of different perspectives during one time is one that is fascinating and new (to me) but is done fantastically. this time period is one that is difficult to write in, the holocaust and the setting of old europe, germany even, is one that needs to be researched thoroughly. the research is incredible and the application to writing is great. the level is the perfect amount of difficulty, just enough that it's understandable, but there is a need to research and look up a few things for a deeper experience. there's great use of language switching, the addition of german/polish words and sayings makes it feel even more authentic. this book was one that i actually longed to read, craving to open it again right after closing it, sometimes putting my bookmark in just for a few seconds to admire what i was enjoying. hopefully i can find a book like this later.
-"like you tätowierer, i do what i have to survive...i am a killer, lale."
-i have a lot of ww2 books to get through until im sick of them, but this one...i like this one. im usually not the biggest fan of romance, irl or in media but god have i become a fan of a lot of things lately. this book gave me a closer look of the systems of things, rather than the usual great measures used to run away. there was such a sick willing vulnerability to the situations everyone was in, but through boxed such beautiful event. new characters came and left, along with relationships that would either last seconds or lifetimes. every challenge that was presented seemed like the end but was overcome, giving such a strong build to the whole book. the ending of this was so beautiful, and the pages after were even better. skipping the notes and "after the storm" pages was a habit ive had, but with such a beautiful story i couldn't help but to appreciate every fruit that was garnered from their labor. i heart lale.