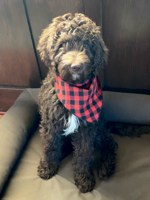 FAVORITE BANDS
Spin Doctors
Huey Lewis and The News
Billy Ocean
Pet Shop Boys
FRIENDS:
Dog Parks:
Eagle Rock Dog Park & Trails
Hermon Dog Park
South Pawsadena
Silver Lake Reservoir
EL Dorado
Alice's Dog Park (Pasadena)
Ernest Debs Field
DOG BEACHES:
Rosie's LB
Leo Carillo State Park
Huntington, OC
WALKS:
Arlington Garden (Pasadena - sweet small romantic gardens)
Arroyo Seco Trail (San Rafael @ San Pascual up to Rose Bowl) park near San Pasqual Stables
Atwater Village (neighborhood)
Ballona Wetlands into Playa Del Rey
Desiderio Park and neighborhood streets nearby (Pasadena under the big bridges)
Eagle Rock Neighborhood (by cacao)
Eagle Rock Recreation Center Field and dog park
Echo Park Lake
El Dorado Park (cerritos)
Elyria Canyon Park (in neighborhood with trails in hillside)
Elysian Park (echo park near dodger stadium)
Ernest Debs Park (trails to top with pond)
Franklin Canyon (lake and trails)
Garfield Park (pasadena near korean bbq) + neighborhood
Griffith Park
Hikes: switzer falls, eaton canyon
Hollywood Resevoir
Kenneth Hahn State Park trails ($7 cash - lovely hummingbird garden, Japanese garden, stoneview nature center)
LACY PARK 7-sunset (weekends $5 per person) Nov-April till 6pm May-Oct till 8pm near Huntington Library and surrounding SAN MARINO neighborhood
LA Historic State Park (chinatown - lovely)
Malibu Creek State Park (rock pool - dogs only allowed on pavement areas)
Maranatha High School, Pasadena
McDonald Park (Adam's neighborhood)
Moon Canyon (just a small valley between neighborhoods)
Occidental College
Our Neighborhood!
Pan Pacific Park, Hollywood
Razorcake Park
Rio De Los Angeles Park (by gym - hike around back of park)
Rose Bowl Loop
Runyon Canyon
San Miguel/San Rafael (pasadena neighborhood walk near Colorado)
Sepulveda Basin Dog Park (agility course) and Lake Balboa (west side)
Silver Lake Reservoir
South Coast Botanic Garden - (RESERVE dog day - every 4th Sunday)
South Pasadena Streets (by vet villa - Milan to Marengo Park and down Marengo)
South Pawsadena Trail (dog park through the hillside around the gold course)
Whittier Narrows Recreation Area
RUMI'S NAME:
Rumi, the Poet: "Don't grieve. Anything you lose comes round in another form."
Ru also for: Rupaul & Ruth Bader Ginsburg
Roomie: like our roommate
Alter Ego: Sydney
Nicknames: rummikub, ru, munchkin, rummy bear, rumi-san, little coo, rooster, boop the floof, cutie batootie, dorkus malorkus, rumi buns
EMERGENCY:
I LOVE:
The old man grown when he stretches his back.
Rumi likes to lay on his back and air out his crotch for everyone to see.
When he stops on the stairs for a butt scratch just the way my Toki did.
When he barks when we wants us to do something, like he's using his voice!
When he rests his chin on sofa and other things to be cute.
When he rests his chin on my shoulder in car.
His sweet little teeth.
When he runs in circles like a crazy person with zoomies right after a bath.
When he makes sounds in his puppy dreams.
How he has to go the bathroom with me every time and just lays at my feet.
That when we leave him alone he rings the bell in the hopes we return.
Rumi specialties:

Bathroom activities security guard.
High jumper. Face cleaner.
Take out food groaker.
Eye booger maker.
Ball sack displayer.
Dog park greeter and host.
Hide and seek expert.
Anxious backseat driver.
Sitting in the window for hours, like a security guard, waiting for us to come home.
And lover.
Idiosyncrasies:
Car anxiety
Nightmares
Desire to eat incessantly
oct 13 2020 ∞
mar 16 2023 +