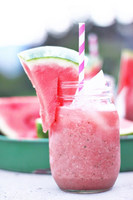 anything matcha flavoured
avocados
baby animals (pandas and puppies especially!!!)
chocolate scotch fingers
cookies and cream ice-cream
courtesy waves when driving
cuddling
daisies
dat butterfly/kiligs feeling
forehead kisses
golden gaytimes
grilled cheese sandwiches
handwritten letters
huskies
iced coffee
lemon lime bitters
make-up
melted cheese
penguins
reading a new book
receiving a new package in the mail
singing at the top of your lungs
snuggling and cuddling
the perfect winged eyeliner on both eyes
the smell of paperback books
turtles
twix chocolate
warm, long embraces from him
watermelon
watermelon flavoured EVERYTHING
wearing his clothes
wedding/proposal videos
when your brows are done 'perfectly'
doing so much better in an assignment than you have anticipated
submitting an assignment before midnight
when guys open car doors for you
when strangers give up their seat for you on public transport

especially when it's peak hour!!!
jun 25 2014 ∞
oct 30 2017 +