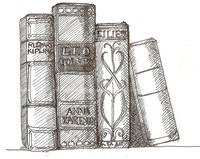 abattoir (n.) a slaughterhouse.
amaranthine (adj.) eternally beautiful and unfading; everlasting.
amaryllis (n.) a bulbous plant with white, pink, or red flowers and straplike leaves.
astral (adj.) of, connected with, or resembling the stars.
aubergine (n.) eggplant; a deep maroon-purple.
baroque (adj.) relating to a style of European architecture, music, and art of the 17th and 18th centuries.
cardamom (n.) the aromatic seeds of a plant of the ginger family.
cascade (n.) a process whereby something is successively passed on.
chartreuse (n.) a color halfway between yellow and green, named so after a French liqueur of the same color.
chevalier (n.) a knight.
cortex (n.) the outer layer of the cerebrum, composed of folded gray matter and playing an important role in consciousness.
coup (n.) a notable or successful stroke or move.
dystopian (adj.) of or pertaining to a fictional place or state in which the condition of life is extremely bad, as from deprivation, oppression, or terror.
erudite (adj.) having or showing great knowledge or learning.
juxtapose (v.) place or deal with close together for contrasting effect.
halcyon (adj.) denoting a period of time in the past that was idyllically happy and peaceful.
hoarfrost (n.) a grayish-white crystalline deposit of frozen water vapor formed in clear still weather.
holocene (adj.) of, relating to, or denoting the present epoch.
leviathan (n.) something unusually large of its kind.
lupine (n.) 1) a plant of the pea family. 2) of, like, or relating to a wolf.
maniacal (adj.) suggestive of or afflicted with insanity.
mellifluous (adj.) sweet or musical; pleasant to hear.
paladin (n.) a knight renowned for heroism and chivalry.
paragon (n.) a person or thing regarded as a perfect example of a particular quality.
par avion (adv.) by mail.
quiescence (n.) dormancy: a state of quiet inaction.
requiem (n.) an act or token of remembrance.
tenebrous (adj.) dark; shadowy or obscure.
strata (n.) plural of stratum

a thin layer within any structure.

vanguard (n.) a group of people leading the way in new developments or ideas.
vermillion (n.) a brilliant red pigment made from mercury sulfide.
viridian (n.) a bluish-green pigment consisting of hydrated chromium hydroxide.
dec 29 2013 ∞
dec 13 2017 +