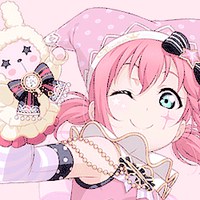 okay, these are the fandoms i'm into, the first ones are the which i'm more active, the others are just there, lol.
Love Live. (LL)
Ikemen Series. (Ikerev, Ikesen and MidCin)
Fire Emblem. (FE)
BanG! Dream. (Bandori)
Danganronpa. (DR)
THE IDOLM@STER. (IM@S)
Ensemble Stars. (Enstars)
and nothing more i think...? will update if i remember more.