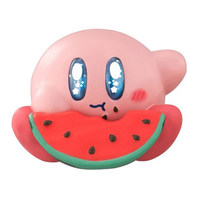 At least until I found myself captivated by a certain single "radiance", that is ..
⠀
ON DMS

please be patient when messaging me. i am a very busy person; and i need lots of time alone, since i can get overwhelmed very easily. i can forget to reply, or my mind just goes blank thinking of what to say.. my apologies. feel free to say hi to me on the timeline, though! i welcome all interactions!
i might also be on other accounts. i have a list of said accounts under my pinned tweet, if you want to see them.
speaking of activity, i am a university student. i tend to disappear at long intervals, especially to focus on my education. ty for understanding!!
⠀
ON MY COMFORT CHARACTERS

one of my main interests right now is funamusea's (dsp/okegom/mogeko's) works, so some of my comfort characters will be from there. that said, some of my faves will be problematic. that does not mean i excuse, condone, and ignore their actions.
⠀
ON TAGGING

PLEASE tag medical topics! also topics relating to heart conditions! not that important to me, but it's appreciated!
let me know if you want me to tag anything! sometimes i forget to tag for certain comfort characters.
⠀
aug 2 2020 ∞
sep 30 2021 +