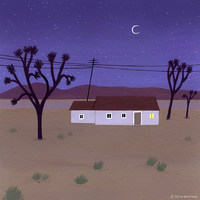 Travelling makes me happy. Makes me feel like a more interesting person, makes my life feel much richer. I'm thankful for every opportunity I get to see the world. My time in Bali was fantastic. I carried around four books all the time and yet I only managed to read about 100 pages. There was just so much to do and see.
The word Geräuschkulisse
Roasting peaches on top of halloumi slices with a dash of honey and apple cider vinegar. Mmmh.
"Whether it's meditation, reading, or trekking through Timbuktu, you must find something that gives you a happiness that is not contingent on others." One or two people about the importance of being alone.
Shopping at the market early on Saturday morning. The charming dude who sold me strawberry, mangoes and an avocado. Empty aisles at the drugstore. Carrying everything home in my huge trekking backpack, almost losing balance on the bike.
The rust-coloured &otherstories dress with tortoise shell buttons. Such a dream, too small. Had to send it back. Sigh.
Going to Im Grünen Festival near the Austrian border with Markus. Stopping at Chiemsee for a swim. The band Leoniden covering the old Sugababes song Overload (got stuck in my head immediately). Realising that it keeps getting harder for me to be in bad company. The more I like myself the less I like others.
Veganz Choc Bar Coconut. Even more addictive than the dm bio coconut bars and the Rapunzel ones. Delicious.
Alessandro's HAND!SPA hand cream which comes in a little yellow macaron box and smells like lemon buttermilk.
I finally caved in and bought a SodaStream Crystal. Bye bye, bottled water and plastic waste!
Getting to know my new neighbour Silvie.
Making pink and yellow slime with the sixth-graders.
Learning about how brazil nuts grow. They're huddled against each other in a big shell! Weird. I never knew.
Reading Linnéas Jahrbuch, an old Swedish children's book favourite of mine. I love Lena Anderson's illustrations.
Thoughts about the monstera hype.
A small girl said goodbye to her friend one morning on the subway: "Dann noch ein schönes Leben!"
Such a busy Saturday. Getting all my affairs in order in the morning, writing long to-do-lists. Going grocery shopping, buying plants at Ries. Visiting Sabine, working on our song for the choir. Getting a message from Manu: his parents have a sales booth at the Africa festival in Munich and he doesn't wanna go alone. Going home, baking a cake, hurrying to the subway, meeting up with him and his mum. She got us in for free and I had such a nice evening there. Eating, drinking, walking around, talking to the parents, some friends, buying a ring, chili oil and lemon/orange pepper. Discussing art with his dad. Joking around with his mum. I felt very comfortable in that warm and familial atmosphere. Also, everyone kept thinking we were a couple. Mh.
Climbing. Up the monkey bars, the wall in the boulder room, over the fence. It's nice to feel strong and capable; a sense of accomplishment, to feel your muscles working.
Solving two anagrams after staring at those words for almost two hours.
jun 3 2018 ∞
jun 20 2018 +