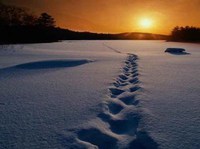 How others see you is not important. How you see yourself is everything.
Life is a dance;
There will be obstacles. There will be doubters. There will be mistakes. But with hard work, there are no limits. (won't be easy, but it will be worth it)
Believe you can and you're halfway there.
You have to believe, otherwise it will never happen.
Don't let what you don't know affect what you know.
Find something worth fighting for.
feel the fear and do it anyway.
It's good to relax, but it's good to work hard too.
I can sum up everything i've learned in life in three words: it goes on.
Do what is right, not what is easy.
Invest time in what will help you move foward and stop letting the irrelevant things distract you.
Love what you do. Do what you love.
It doesn't matter how you get knocked down in life, cuz that's gonna happen. All that matters is that you gotta get up. (Ben afleck)
A smoooth sea never made a skilled sailor.
Surround yourself with positive people.
Remember, it's only embarassing if you care what people think.
The more you know who you are, and what you want, the less you let things upset you.
"A coragem não é a ausência de medo, mas a decisão de que uma outra coisa é mais importante." – Ambrose Redmoon
I hated every minute of training, but I said: "don't quit. Sufer now and live the res of your life as a champion" (Muhammad Ali)
Stay close to anything that makes you glad you are alive.
You were born to be real, not to be perfect.
Accept what you can't change, change what you can't accept.
I don't smoke, I don't do drugs. I don't drink. I go to school. I will not lose my self respect just to FIT IN.
There are no shrtcuts to any place worth going.
Climb mountains not so the world can see you, but so you can see the world.
Every day, every single day we wake up, it's a blessing. Don't lose the moment. Seize it.
Regardless of what goes down, life goes on.
oct 22 2014 ∞
dec 30 2014 +