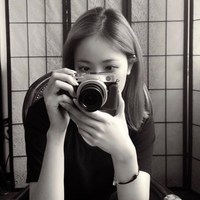 maria eduarda, vinte e dois anos. capricórnio, ascendente em cancer e lua em libra. istj. ela/dela. lesbica. santa catarina.
LEXIE: i love you. oh go-oh my god. that just came, fa-flying out of my face. it was some- some kind of 'i love you'. i love you. i just- uh. i did it again! i… i-i-i- i love you. i do. i just, i-i love you and i have been trying not to say it. I have been trying so hard to just mash it down, and ignore it, and not say it and jackson is a great guy. he is. he's gorgeous and, and he's younger than you. he doesn't have any grandkids or-or, babies with his lesbian bffs and he's an avery and he liked me. you know? he really liked me! but it was never gonna work out because i, i love you. i'm so in love with you. and you're, you're, you're in me. it's, you're like, it's like, you're a disease. it's like i am infected by mark sloan. and i can't, i can't think about anything or anybody and i can't sleep! i can't breathe! i can't eat. and i love you. i just, i love you all the time. every minute of every day. and i-i-i, and i love you. god, that feels good to just say that! i feel so much better! i love you! mark?
pequena dorminhoca. muito quieta. carinhosa, perdidamente apaixonada por mulheres (principalmente a julia). salada, vinho & morango.
encontro paz em uma sala de cinema, nos olhos da helena e cecília, animações, olhar as nuvens deitada na rede, lembrar memorias esquecidas, tudo sobre o gfriend, concluir tarefas e conversas de fim de tarde. ouvir musica a todos os segundos do dia.