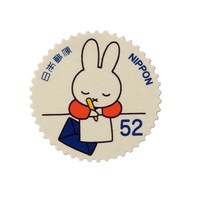 I can't just tell you to be strong no matter what, but within those struggles, even just a little, please try to find things that make you happy.
january
start of something new, asian movies, a menor mulher do mundo, curso de editoração, são paulo, psiquiatra.
february
fim do semestre, cirurgia do siso, ano novo lunar, true beauty, to all the boys: always and forever, the promised neverland, shinee's back.
march
yoga, sono por causa da nova medicação, kakao m canalhas, desânimo, sonhos estranhos, sungjin :( , obcecada por limpeza, 40 filmes com thalita, lockdown, meus avós foram vacinados.
april
new semester, vincenzo with my mom, music releases, study group, studying for hsk 3, haircut, demon slayer.
may
oficina pedagógica, applied for hsk 3, winter's coming - wearing pants again after a really long time, terminei o curso de editoração, iu day, love poem in seoul, butter.
june
cold rainy days, two days of sowoozoo, front desk, got my hsk 3 certificate, celebrated my grandma's birthday, my parents got vaccinated!!!, taiko no tatsujin, isolating myself again.
july
the university hoodie i ordered is pretty, chacha note's asmr channel, celebrated my aunt's birthday, thalita's stickers were (finally) delivered, group project, maratona de hsm com a alice, traveled to apply for a job, classes are over at last, it's so damn cold, watching the olympics.
august
2-week winter vacation, made strawberry cake for fathers' day, got up at 5am to watch caratland, i got vaccinated!!!!!!, made bread again, beginning of a new semester, finished a book, i turned 20 years old, job interview.
september
thursday study group, young k solo debut, rewatching hotel del luna with mom, i got my first internship!!, shopping for new clothes after a whole year, tirei os dentes do siso (de novo), dor e uma bochecha enorme, comprei o livro bilíngue da cai cai, my hilac album finally arrived, eating junk food, moving back to são paulo, first week of internship
october
got my first payment, watched squid game with dad, young k went to war, had japanese food by myself, why is it so cold we're in mid-october, i miss staying home