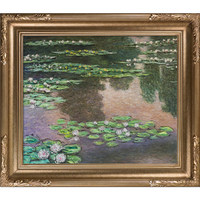 it's not days we remember, it's the moments.
——— janeiro
um. black-out bêbada, ressaca, ansiedade, chuva, you, detox, tae's falsetto, ana e fox, mimos da europa e lambidas, van gogh, metas da década, pôr do sol, café e cerejas!, praia pela manhã, receitas veganas, carnival row, bichos e natureza = paz. ♥
dois. love, simon, rolê c myles, lets e clara, frozen, audrey hepburn e livros, morgana na vet (virginiana!), may e mariana, parasita e karaokê nostálgico, bon voyage, roman holiday, call c a deb, mental breakdown. ♥
três. bodas de prata dos meus pais, minha mãe é uma peça, chopperia, :D, carole, tarot, i'm so lost, medos, vestibular, universitária?, scared, the chalk man, tpm, maratona de sex education.
quatro. insônia, tour?, desenho (deer), fugindo de visita na rafa, pizza, lincoln, maratona de filme, bad day, little women, sono regulado, auto da compadecida, visita da bianca, sabrina, chuva no cond.
cinco. cozinhando c a bia, hang out c ela e minha fam, morgana dodói, perdemos bts no grammy pelo bbb, shopping!, marca-textos pasteis, make e roupa, oftalmo, black swan, hide&seek, bad days.
——— fevereiro
um. ana, crepúsculo e good omens, inferioridade, he broke me, breakdown no cond, detox social, diploma, renner, my 1st life, coming of age c may e sérgio, aves de rapina e feminismo, guarda-roupa arrumado.
dois. surto e insegurança, muito rivotril, chuva, psicoarmys uni-vos, energia boa na uni ♡, hangout na biblioteca e no mc, to all the boys 2, música clássica, cappuccino e profs incríveis, leituras incompreensíveis?, turma comunista. talvez eu seja feliz na faculdade. ♥
três. itaewon class, zoar na aula, ansiedade, bokjoo, summercamp au, kathlyn e tênis, may e rachel, projeções e surgimento do coronga, lives antigas, night date no gardênia e netflix no forte, dorama, mots: 7, chororô e heartwarmed :( ♥
quatro. zero o'clock e moon, carnaval, textos da facul, chuva e frio, aula de neuro, bonding c as migas ♥, terraço, bts, carta p sun e desenho, ep depressivo, au, japchae e mesa das canceladas. ♥
——— março
um. ansiosa, ler td dia ✓, neurociência, carente, corte no cabelo, we don't remember days we remember memories, vir da facul c lari, his cock, alma do bangtan, gripe e cochilos, b99.
dois. doente, next in fashion, yoongi's live, don't feel right, adri ♡, ver run ao chegar em casa, resenha, sobrancelha, handholding e terraço, ctps, study group, may, coronavírus, aulas canceladas, love is blind.
três. feita de palhaça, detox social, journal!, organizada e responsável, quarentena, aula online, mapa mental, studio ghibli, óleo de coco, chuva, dia 17, jogos c maytina, dirty w sass, i have a soothing voice. ♥
quatro. scared for my fam, i miss uni, cachos, carregador, 1 week, study w ana, adidas, b99 e girl from nowhere, jimin me acordou, lonely af, college au, uni's tiring.
——— abril
um. epubs, the office, três dias seguidos em call c/ a ana, stele, dance covers, metamorfose, filme de terror, desanimada com a facul, faltar aulas, desmaio?
dois. crash landing on you, devorando livros de thriller em 1 dia, sometimes the wrong train takes you to the right station, rainy mood, social media detox.
três. cinnamon cappuccino, ep depressivo, insônia, uni & exams are killing me, sufocada, curso prevenção ao suicídio, crying lots, lendo howl's a tarde toda, compras, hi bye mama.
quatro. mom's bday, sunbath ☀, letters of vincent, decorando quarto, dias bons ♥, cursos complementares, lady killers, disfórica e cansada, sb spree, 7, ghibli films, estudos em dia, yoongi pintor e psicólogo!, anger attack.
cinco. serial killers e k-drama c mãe, vida de rapunzel, notas ruins, the office s4 e 5, preocupações demais, iu ft. suga, morgana castrada, não quero viver, hurting myself and my family.
——— maio
um. estudando p provas, bride of habaek, rainy cozy productive mornings ♥, família e stress, red white and royal blue, mood swings, notas boas!, dezenove outonos, recebendo carinho, planos p futuro, Her.
dois. extracurricular, fim da N1!, long calls, exercising, but not really, 2gether, meio dodói :(, abeille ♡, escrevendo teses, may, gifts & late bday, bad reality shows, bts in sp. ♥
três. doente :(, insônia, calls, aulas em dia, the circle br, finalizando e enviando teses, D-2, can't believe yoongi saved me once again.
quatro. exausta e irritadiça, frio, emptiness, muitas leituras, diário, morgana carente e manhosa, semestre finalizando, never have i ever, coming of age, 5 livros em inglês.