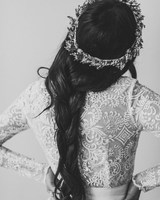 Under a full super sugar moon on the spring equinox, for my birthday I recieved...
1 new pair of earrings.
2 quartz crystal pyramids.
3 different types of herbs.
3 face masks.
5 crystals. (Including clear quartz and amethyst)
30 dollar iTunes gift card.
50 dollar Indigo gift card.
Yardley Lavender eau de toilette.

Yardley Lavender body wash.
Yardley Lavender moisturizer.

Ritual candles in every colour.
"Escaping Harry Houdini" by Kerri Maniscalco.
Lots of birthday wishes and messages. ♥
Before and Following That Day, I Recieved...
2 bottles of red wine.
A drawing from my boyfriend.
New laptop computer.

(Two weeks before, my beloved four-year-old computer John finally perished - and I need one for school! :o)

This one's name is Sansa.

Bath products.
Earrings.
A card from a school friend.
Silver and crystal necklace.
"American Gods" by Neil Gaiman.