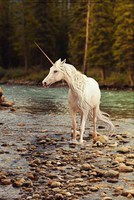 Favourite Disney Movies
Beauty and the Beast, Snow White, The Hunchback of Notre Dame, Bambi, Cinderella, Tangled, Frozen, Aladdin (2019), Enchanted, Lilo & Stitch, Sleepy Hollow, Lady and the Tramp, 101 Dalmations, Zootopia, Who Framed Roger Rabbit.
Favourite Princesses
Belle, Snow White, Cinderella, Anna, Rapunzel, Jasmine.
Favourite Princes
Beast, Kristoff, Prince Florian, Prince Charming, Prince Phillip, Aladdin, Flynn Rider.
Favourite Villains
The Evil Queen, Cruella de Vil, the Headless Horseman, Judge Claude Frollo.
Favourite Heroines
Wendy, Esmeralda, Lady the dog, Sally the Ragdoll, Minnie Mouse, Giselle, Nani Palecki, Moanna, Katrina van Tessel, Mrs. Potts, Bo Peep, Duchess, Megara.
Favourite Heroes
Tadashi Hamada, Bambi, Quasimodo, Peter Pan, Mickey Mouse, Li Shang, Simba, David Kawena, Roger Radcliffe, Milo Thatch, Robin Hood, Chip, Doc.
Favourite Songs
God Help the Outcasts.
Someday.
Oh Sing Sweet Nightingale.
When You Wish Upon a Star.
A Smile and a Song.
Part of Your World (Reprise.)
So This is Love.
This Is Halloween.
Beauty and the Beast.
I See The Light.
When Will My Life Begin.
Cruella De Vil.
I'm Wishing.
Mother Knows Best.
The Bells of Notre Dame.
In A World of My Own.
Be Prepared.
Let It Go.
Scales and Appregios.
Favourite Happy Endings
When Bambi and Feline had children together and he became the Great Prince of the Forest; Quasimodo being lifted by the crowd; Moanna saving the island and restoring Te Fiti to her former glory.
Favourite Sidekick
Chip, Doc, Maximus the horse, Phillipe the horse, Rajah the tiger.
Favourite Kisses
Snow White and Prince Florian true love wakeup kiss; Anna and Kristoff's kiss at the pier.
Favourite Castle
Cinderella and Prince Charming's castle.
Favourite Conflicts
Esmeralda's trials and tribulations in "The Hunchback of Notre Dame", the puppies being stolen in "101 Dalmations", Hiro overcoming his depression about his brother's death in "Big Hero 6."
Favourite Moment of Truth
Rapunzel being the lost princess.
Favourite Disney Twist
That Ichabod may be alive in the ending to "The Legend of Sleepy Hollow".
Favourite Disney Hairstyle
Princess Aurora's long, flowing golden curls; Esmeralda's curly mane; Rapunzel's long staircase of a hairstyle.
Favourite Outfits
Belle's ballgown, Rapunzel's lilac dress, Aurora's peasant dress, Cinderella's dresses (all), Sally the ragdoll's rags, Giselle's dresses (all), Ariel's pink dress, Alice's blue dress, Wendy's nightgown.
Favourite Crowns
Favourite Lines
"My nose is toes, and my ears are froze, and my toes are froze." - 101 Dalmations.
"A dream is a wish your heart makes." - Cinderella.
"Some people are worth melting for." - Frozen.
Favourite Disney Objects
The Magic Mirror, the Enchanted Rose.
Glass slipper.
Enchanted spinning wheel.
Enchanted mirror.
Mulan's comb.
Rapunzel's lantern, frying pan, sundrop flower, and paintbrushes.
Golden harp.
Creme de la creme de la Edgar.
Pooh's honeypot.
Sally's jars, cauldron and sewing needle.
Drink Me bottle, Eat Me cookies.
The grey stuff.
Kida's crystal.
Journal's 1, 2 and 3.
Magic beans.
The Black Cauldron.
Once Upon a Time book.
Disney Thing To Do
Hope and wait for true love.