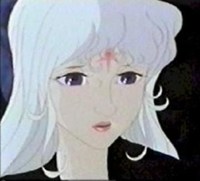 Spoken to him, though my gut said not to.
Gone to his house to give him a say in the matter.
Cried over him. Again and again.
Ever been like him.
Given him another chance.
Given into his personality, making it my own, and then effectively ruining the relationship with a guy who I may always love... BECAUSE I was too much like the previous abusive jerk.
Donated all of my old clothes because they reminded me of him, and not because I wanted to give back.
Believed that winning was more important. "The truth is, life only has one beginning and one end, and the rest is a whole lot of middle." - Glee (when I still watched it)
Dropped out instead of just switching schools.
Lied.
Wimped over period pain that really wasn't that painful.
Wimped over emotional pain that really wasn't that painful.
Wimped over easy.
Submitted.
Stopped watching Barney because everyone else laughed at me.
Not learned my times tables. I used to love Math.
Second guessed myself without a clear understanding of what I was looking at.
Broken his heart.
Started obsessing until I was depressing, just because my parents told me that if I wasn't sad, it wasn't "a normal reaction". I don't get sad in a crisis, by natural law. I'm usually the one in the family who takes control while everyone else is falling apart. And now, a voice in the back of my mind tells me that doing that "isn't normal".
Had a mental breakdown.
Had another mental breakdown.
Stopped emailing him.
Verbally attacked him out of fear that he was "just like the last one".
Become a manipulative snake, even if it was circumstantial (it continued for a while after, and I'll never forgive myself for it).
Stopped my singing lessons.
Quit ballet.
Quit my guitar lessons.
Lost touch with my Guitar teacher.
Lost touch with my English teacher.
Lost touch with myself.
Stopped reading.
Stopped singing.
Ignored my cat.
Made it all about me.
Ignored another human being's needs.
Become such a snob.
Hurt him, hurt him, hurt him!!!! I will NEVER stop regretting that!!!!
Been so selfish.
Procrastinated.
Denied someone their romantic happiness out of severe jealousy. Fuck, fuck, fuck.
Then, losing that person because I was an abusive jerk.
Let my fear dominate me.
Lost him. Again.
Was rude to him.
That I never see him again, all because of me.
Stayed locked up in my house for seven months, without leaving, because I was too afraid of seeing him in an unexpected way, and was too afraid of the (albeit horrificly, more-than-normally painful) repercussions of being around him.
feb 21 2011 ∞
mar 2 2011 +