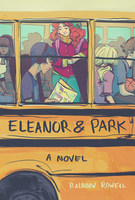 'it's alright to not have any dreams if you have moments where you can feel happiness' · bts, 낙원
taking care of myself.
how young the giant's mind over matter is rainbow rowell's eleanor & park perfect soundtrack in my head.
the first fresh hours of hot summer days, when it feels like I'm on vacation even if it's a work/school day.
leaving work before five.
when I get home and the cats greet me.
having bisnaguinhas when I get home starving after work x.
bicho de pé x.
george ezra's wanted on voyage and ryan adam's 1989.
how my hair is the perfect shades of blue in the three or four days after I've dyed it.
dying my hair pink.
school supplies! (buying them as well) and starting a new journal.
buying and testing skincare products.
when shuffle plays next the exact song I am thinking of/want to listen.
when packages arrive in the mail (specially the ones ordered abroad).
going to therapy.
waking up in the middle of the night and finding out that both cats are sleeping in my bed (also finding out I have more time to sleep).
when the cats purr while sleeping next to me.
feeling my hands are soft.
taylor swift's wonderstruck.
when a polaroid comes out perfect.
domhnall gleeson's hair.
park jimin's face.
pretty much anything min yoongi does.
neko atsume.
gift pokémon.
apple and cinnamon tea.
peach black tea.
mom's red berries cheesecake.
young the giant's home of the strange.
the feeling of accomplishment when finishing a book.
tyrannus basilton grimm-pitch.
tim burton's miss peregrine's home for peculiar children.
the office US.
maps in fantasy books.
the sound of a hardcover book.
full, organized bookshelves.
watching makeup videos on youtube.
falling in love with kpop songs.
empty buses.
wammy's kids in death note.
pokémon ruby & sapphire.
pokémon's 6th and 7th generations.
the 1975's somebody else and love it if we made it.
abel tesfaye's voice.
rewatching the whole harry potter series during summer/christmas break.
seeing the national live after falling in love with them because of sleep well beast.
triggering asmr.
kungs' this girl video (louis rault and irina martynenko).
BTS' euphoria video (instant happiness).
IU's palette video (aesthetics much).
BIGBANG's let's not fall in love video (and that's how I fell in love with GD).
playing fire emblem heroes and getting five-star heroes.
animal crossing, splatoon and all things nintendo.
the fact that SHINee's countless was released on World Suicide Prevention Day.
when I reach the perfect thirty songs on a playlist made by myself.
oct 3 2014 ∞
may 14 2019 +