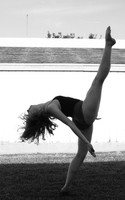 finding dandelions that haven't had any of their seeds blown off yet.
choppy hair, skinny limbs and narrow rib cages.
vintage/indie style.
being complimented.
making people laugh.
finally succeeding at something that has been a goal for a long time.
having someone else see you accomplish that goal.
maroon/burgundy things.
journals. especially moleskine.
trying to replicate pretty layouts. usually the ones with pale, washed out colors.
finding the perfect photoshop brushes or actions.
comments on facebook or livejournal.
having someone I care about call/text me FIRST.
Jamba Juice.
finally being able to indulge in something you've been craving.
warm sun, cold breeze.
rainy days and thunderstorms.
mustering enough self control to let my nails grow.
getting a haircut.
getting a new piercing.
getting anything new.
electronics and forms of mobile technology.
delicate jewelry.
the Om symbol.
swallows.
anchors/vintage nautical symbols
bows
dancing
singing
swearing
improvising
comfortable silences
realizing you've met someone worth knowing
being told you're someone worth knowing
skeleton trees in winter
the winter skies of the east coast
the sound of waves
prisms
finally tracking down the name/artist of a song you've been dying to download.
free things.
drawing/art.
painting.
simple algebraic equations that make me feel like I'm solving simple puzzles.
organization.
some people's handwriting, and the way it looks when every page of a notebook has the same writing all the way through, like a font.
playful arguments.
swedish cheese and chocolate.
chocolate in general.
raspberries.
naked juice.
starbucks.
coffee.
tea.
breakfast foods
non fat milk.
ice cream
finally getting warm after being really cold/finally cooling off after being really hot.
reading by the light of a single lamp.
nonsensical wall-to-wall conversations via facebook.
late-night conversations about abstract things.
accents.
manbearpig.
inside jokes.
stupid humor.
sarcastic humor.
sexual humor.
that's what she said jokes.
losing the game (that I just lost).
past jokes that come back around full circle when you least expect them.
being in the middle of a good book.
feeling artsy with pen and coffee cup in hand.
people playing with my hair.
fireworks
the beach at night
gazing at the stars quietly.
being one with nature.
telling someone you love them and meaning it.
feeling inspired
loving someone
feeling loved
finishing a work of art you're proud of.
extracting a splinter.
battle scars that don't really hurt, but look really dramatic to other people.
fits of laughter.
cuddling.
in-your-end-o's.
bread
those little waves of happiness that pass over you now and then when you realize that everything is exactly how it should be.
jan 30 2009 ∞
jul 25 2009 +