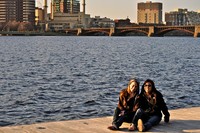 english paper

history research paper

103 courtroom speech

art final review

go out.

hopefully maintain as high of a GPA as last semester.

which means passing british history with at least a B.
3.7. i'm satisfied.

find out where i'm going to live next year.

without wanting to kill myself in the process.

i'm living in 10 west. avoided suicide. go me.

update my wardrobe for spring. drastically. i'm not 16 anymore.
help my dad teach jackie how to drive so that he won't get more bald...
mar 14 2010 ∞
jun 1 2010 +