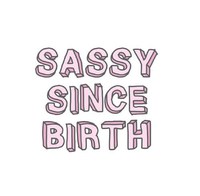 Have you ever confused a dream with life? Or stolen something when you had the cash? Have you ever been blue? Or thought your train was moving while sitting still? Maybe I was just crazy. Maybe it was the 60's. Or maybe I was just a girl... interrupted.
♡ Sei exatamente como é querer morrer, como dói sorrir, como você tenta se encaixar e não consegue. Como você se fere por fora tentando matar o que tem dentro.
Crazy isn't being broken or swallowing a dark secret. It's you or me amplified. If you ever told a lie and enjoyed it. If you ever wished you could be a child forever.
♡ i'm playing the villain baby just like you want
Declarada sadia e enviada novamente ao mundo. Meu diagnóstico final? Uma borderline curada. Se algum dia fui louca? Talvez, ou talvez a vida é que seja, ser louca não é estar quebrada ou engolir um segredo sombrio, é ser como vc ou eu: amplificado. - Ah, Susanna ♡
Mas depois de pensar no assunto, você se torna uma nova e estranha espécie… uma forma de vida que adora fantasiar sobre a própria morte. Você disse uma bobagem? Mate-se. Gostou do filme? Viva. Perdeu o trem? Mate-se.
jan 13 2014 ∞
jul 24 2015 +