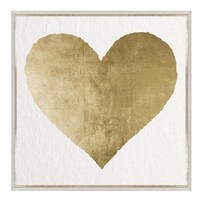 everything that brings me joy this year, cuz not everyday will be a good day, and that's okay
m a r c h
finishing "wonder"
discovering that auggie's favorite song is from one of my favorite bands in the world.
start listening to "the magnetic fields" again.
floating in the sea for the first time
going out to a karaoke with doug, getting drunk, making friends.
f e b r u a r y
the shape of water.

the cinematography, story, soundtrack, production, sally hawkins acting.
"unable to perceive the shape of you, i find you all around me. your presence fills my eyes with your love, it humbles my heart, for you are everywhere.

summer days at the beach with mom & doug.
the boy who jogs in my street.
doug spending the holidays in my house.

watching silly tv shows & bad movies
studying
sleeping together

my english kids. even when i'm tired they brighten up my days.
getting a new laptop & watch.
LISTS LISTS LISTS
playing animal crossing poket camp.
jout jout video: a falta que a falta faz
watching figure skating competitions.
j a n u a r y
learned how to play "wonderwall" on my guitar
peony yip artworks
getting the prettiest record player as a gift from mommy
spending the day at ipioca beach with mom, eve & barb

laughing so hard all the time
taking lots of pictures
the sea was so pretty & clean & calm
collecting seashells
driving home while we all sang "emoji of a wave" together.

doug sharing his trip to rio and adventures with me everyday.
THE END OF THE F***ING WORLD!

james is the boy of my dreams! (i literally always fall in love with the ones that look and act a little psycho!)
alyssa is amazing & i love her style & her apathy.
THAT AMAZING SOUNDTRACK
THAT BEAUTIFUL CINEMATOGRAPHY
"If it's a chain then it's free rain!"

johnny asking people to write him real letters.
maria pintanga's açaí.
going out with doug on a "real" date for the first time.

playing with his hair while we laid down together.
awkward kisses.
the freckles on his shoulders.
feeling weirdly confortable and easy around him.

the good witch's guide, that doug gave me as a present!
spending time at eve's with her family!
amanda & everyone in my work training - it's exausting but everyone is so nice and lovely.
thiago
free shop!
getting "the search for everything"
- você se vê namorando comigo? - sim, e você? - eu já me sinto.
doug getting all excited about polaroids.
dec 30 2017 ∞
mar 19 2018 +