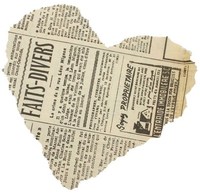 nothing is ever really lost to us as long as we remember it.
começar o ano amando bts mais do que nunca. minhas pessoas favoritas no universo todinho. + o textinho do namjoon.
"you're my person."
o álbum da selena! senti uma conexão tão forte com algumas músicas, era o que eu precisava no momento.
shadow!!!!!!!! O YOONGI!!!!!!!!!! bts faz tudo.
black swan. palavras jamais serão suficientes pra expressar tudo que eu senti com a música, letra e artfilm. novamente, bts faz tudo.
a nota que eu tirei na redação do enem.
ego!!!! o significado que eu enxerguei por trás da música <3 o hoseok é meu serotonin boost.
parasite ganhando quatro oscars e fazendo história! a felicidade do cast fez meu ano <3
PASSEI NA FACULDADE!!!!!!!!!!
a professora feliz ao ouvir meu curso e me chamando de coisinha fofa.
a maju sendo minha emotional support girl <3
"é assim que o ronan se sentiu quando o adam passou na faculdade?"
a aula de sociologia e cultura brasileira!! consegui interagir bastante com algumas pessoas e recebi muitos elogios (+duas pessoas falando que eu deveria mudar meu curso pra psicologia)
"eu tô tão orgulhosa de você meu deus você me deu o maior presente desse ano e ele começou tão bosta e você que saco você é tudo te amo muito" <3
COMEBACK DE BTS!!!!!!!!!! música de vmin!!!! as lyrics do album!!!!!! eles fazem absolutamente tudo por mim.
"we were only seven but now we have all of you" / "you are my soulmate" / "to you i'm just a moon, your small star that lights up your heart"
jan 1 2020 ∞
feb 29 2020 +