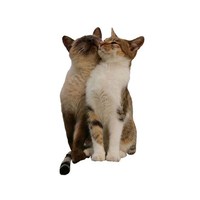 just to know:
currently:
my school president (✦): episode 10 (waiting)
gap the series: episode 6 (2/4)
my tooth, your love: episode 5 (uh-----???)
i was waiting for the new realeases of 2023:
love upon a time (thai)
naughty babe (thai/bside of 'cute pie' yidiao story)
middleman's love series (thai/i have a great feeling about this)
bed time (thai)
complete:
✔

what did you eat yesterday? the drama, the special of 2020 and another film. (✦)

✔

the new employee (✦) (KOREA, I KNOW YOU HAVE HOW DO A SPECIAL EPISODE BC THIS DON'T NEED TO END LIKE THIS. GIVE ME A SPECIAL EPISODE, PLEASE. I NEED THEM. PLEASE!)
cute pie: season 1 y 2
the director who buys me dinner (i hate how ended, but i am in conflit bc i loved the plot, so, gosh, why?)
oh! my assistant (yeah, a 5/10, cute but goshdhg the manhwa is the best)

gosth host, gosth house (dropped)

609 bedtime story (i have tried, i have, but, this is not for me, sorry)

till the world ends (GOSH, WHY????????????????????the WORST bl i have watched, fuck)
i was watched this in:
and...
anytime over 2021 to 20?? ?

dear ex (film) (✦)
guardian, the series (33/35)
the boy next door (✦)
the untamed (✦)
oct 18 2022 ∞
feb 5 2023 +