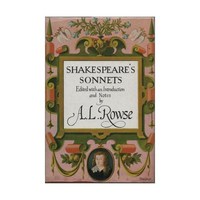 A Nocturnal Reverie by Anne Finch.
Desiderata by Max Ehrmann.
Dover Beach by Matthew Arnold.
For My Young Friends Who are Afraid by William Stafford.
I Am Waiting by Lawrence Ferlinghetti.
i will wade out by ee cummings.
In a Blue Wood by Richard Levine
Kindness by Naomi Shihab Nye.
Love Letters from Helen of Troy by Elisabeth Hewer.
Mad Girl's Love Song by Sylvia Plath.
Muse Not Muse by Rosanna Warren.
Musée des Beaux Arts by W.H. Auden.
October's Party by George Cooper.
Ode by Arthur O'Shaughnessy.
Otis by Louise Glück.
Pangur Ban by Anonymous.
Ruslan and Lyudmila by Aleksandr Pushkin.
Song of Myself by Walt Whitman.
Song of the Reed by Rumi.
Sonnet XVI by Pablo Neruda.
The Flowers by Stéphane Mallarmé.
The Peace of Wild Things by Wendell Berry.
The Sciences Sing a Lullabye by Albert Goldbarth.
The World Has Need Of You by Ellen Bass.
To Perdita, Singing by James Russell Lowell.
Wild Geese by Mary Oliver.
jul 21 2014 ∞
oct 1 2019 +