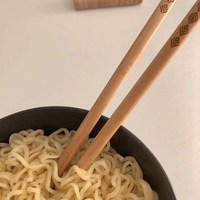 ✩°。⋆⸜ 🎧。・:*˚:✧。 my currents playlist.
♡ love || album
ㅤㅤㅤ—ㅤ nov.      ๑
upper side dreamin', enhypen
arisong, cignature
see u later, blackpink
one in a billion, enhypen
universe, nct u
me= (nanuen), justb
o sole mio, sf9
ㅤㅤㅤ—ㅤ oct.      ๑
shut down, blackpink ♡
bubble pop!, hyuna
rum pum pum, f(x) ♡
_world, seventeen
9801, wxk ♡
antifragile, le sserafim ♡

antifragile, impurities, no celestial, good parts

save me, bts ♡
ㅤㅤㅤ—ㅤ sep.      ๑
perfect man, shinhwa ♡
whistle, blackpink
war of hormone, bts
boss, nct u ♡
fear, seventeen
maniac, stray kids
shut down, blackpink
ㅤㅤㅤ—ㅤ aug.      ๑
drama, txt
attention, newjeans ♡
forever 1, snsd
after like, ive ♡
un village, baekhyun
100 ways, jackson wang
my time, bts (jungkook) ♡
whisper, the boyz
love more, bii ♡
ㅤㅤㅤ—ㅤ july.      ๑
wow, btob
growl, exo ♡
girls, aespa ♡
beautiful monster, stayc
hello, world! xdinary heroes
copycat, apink chobom
u&iverse, astro
scream, sf9
ㅤㅤㅤ—ㅤ june.      ๑
illusion, aespa ♡
into it, chase atlantic
run bts, bts ♡
latata, g-idle
regular, nct 127
helicopter, clc
left & right, cp ft. jungkook ♡
pop!, nayeon
ㅤㅤㅤ—ㅤ may.      ๑
fearless, le sserafim
dimension: 閃光, enhypen ♡

tamed dashed: jap. version, always

i dont miss u, woo!ah!
filter, bts ♡
ah yeah, exid
hot pink, exid
my time, bts
outsider, btob
ㅤㅤㅤ—ㅤ apr.      ๑
9 & 3/4 (run away), txt
as if its your last, blackpink ♡
bad boy, red velvet ♡
filter, bts ♡
first, everglow ♡
heart attack, shinee
love dive, ive
love talk, wayv
maison, dreamcatcher
one (monster & infinity), superm ♡
re=load, justb
weekend, taeyeon
ㅤㅤㅤ—ㅤ mar.      ๑
bad news, tempest
bicycle, chungha ♡
boy with luv, bts
cheer up, twice
get it, pristin v
glitch mode, nct dream ♡
heart attack, chu ♡
maniac, stray kids ♡
stereotype, stayc
tomboy, g-idle
voyager, kihyun
火, g-idle ♡
ㅤㅤㅤ—ㅤ feb.      ๑
border: day one, enhypen ♡

let me in (20 cube), flicker, given-taken

boy in luv, bts
helicopter, clc ♡
in the morning, itzy
lip & hip, hyuna
pretty u, seventeen
russian roulette, red velvet

russian roulette ♡, bad dracula, lucky girl

secret story of the swan, iz*one ♡
the eve, exo ♡
wa da da, kep1er
サンセット・ロード, 高橋玪子
ㅤㅤㅤ—ㅤ jan.      ๑
any other way, eric nam ♡
b, bambam

subliminal, let me love you, ride or die

back, infinite
bad love, key

bad love, yellow tape, helium

dimension: answer, enhypen ♡

blessed-cursed, polaroid love

not by the moon, got7
tourner dans le vide, indila ♡
wa da da, kep1er
zero:fever epilouge, ateez

turbulence, still here, better, the real heung version ♡ , outro: over the horizon.
dec 31 2021 ∞
nov 21 2022 +