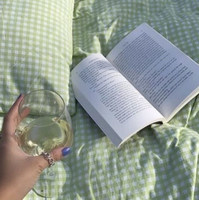 The month of May is the pleasant time; its face is beautiful; the blackbird sings his full song, the living wood is his holding, the cuckoos are singing and ever singing; there is a welcome before the brightness of the summer. ― Lady Gregory
⠂⠄⠄⠂⠁⠁⠂⠄⠄⠂⠁⠁⠂⠄⠄⠂⠁⠁⠂⠄⠄ daily.
03. ┊ therapy @11AM; DBT @2PM
05. ┊ DEADLINE; MULTIVERSE OF MADNESS @7PM
10. ┊ DBT @2PM
12. ┊ therapy @3.5PM
13. ┊ DEADLINE; theatre play ♡
20. ┊ HARRY'S HOUSE ♡♡♡
24. ┊ DEADLINE
26. ┊ therapy @1PM
⠂⠄⠄⠂⠁⠁⠂⠄⠄⠂⠁⠁⠂⠄⠄⠂⠁⠁⠂⠄⠄ goals.
watch !! marvel !! movies
watch WandaVision
no substances (or less substances)

more water & less soda

no ordering food
sorry for your loss
start Mazliet dzīvības
DBT notes
apply DBT skills
be active in DBT (homework, skills, participation, diary cards)
update listography & notion
⠂⠄⠄⠂⠁⠁⠂⠄⠄⠂⠁⠁⠂⠄⠄⠂⠁⠁⠂⠄⠄ media.
tv

wandavision ↻
b99 ↻
the office ↻
killing eve ↻
dickinson
stranger things

music
movies

bridesmaids
doctor strange
spider-man: no way home
doctor strange in the multiverse of madness
senior year
crush
rough night ↻
ghostbusters ↻
erurovision song contest: the story of fire saga

plays